<< PreviousNext >>
Bill Hinds joins Bama Sound
May 25, 2019
Born in Montgomery, Alabama in 1957, Bill Hinds was immersed in music from the beginning. "My mother was a classical organist and great music was a constant in our house. Bach, Strauss, Ella Fitzgerald, Dave Brubeck, Rodgers & Hammerstein, The Beatles…I learned very early that melody is everything." Like so many others from his generation, playing the guitar became a foregone conclusion after witnessing the Beatles on the Ed Sullivan Show in 1964. At 15, he began gigging around a local music scene that included The Commodores, Tommy Shaw, Beth Nielson-Chapman, Allen Hinds, and a score of equally gifted, if less well known, singers, players, and songwriters. "It was a great time and place to learn the craft; Montgomery was crawling with talent, work was abundant, and in the Seventies, with artists like Steely Dan and Yes selling lots of records, it was okay - even profitable – to play adventurous music."
In 1976, Bill made the trip to Muscle Shoals, Alabama with Montgomery's fabled band Harmony to do some recording, which led to a series of callbacks for demo work and record dates. "At the time, everybody was taking their cues from the Doobie Brothers and Steely Dan and making slick, L.A.-type records. I think I was getting work because I sounded more 'west coast' than a lot of Alabama and Nashville guys in those days." He continued touring clubs and playing around Montgomery while making the commute to the Shoals for session work.
After a two-year break from the music biz for personal reasons, Bill moved to Muscle Shoals in 1986 and never looked back. His credits include albums by Wayne Newton, Roy Orbison, Johnny Taylor, Mac McAnally, Sawyer Brown, Denise LaSalle, Shenandoah, Dobie Gray, The Forester Sisters, and Huey Lewis & The News. After playing on the Foresters' Talkin' 'Bout Men and I've Got A Date albums, he began touring the world with them and eventually relocated to the mountains of north Georgia.
Meanwhile, Bill met singer/songwriter Paul Thorn while living in Muscle Shoals and he became Paul's mainstay guitarist, playing acoustic, electric, and slide guitars on ten albums, touring with one of the best rock and roll bands on the road, and appearing on the DVDs The Paul Thorn Band: So Far So Good LIVE and Mission Temple Fireworks Revival, as well as TV shows Late Night with Conan O'Brien and Jimmy Kimmel Live. He also oversees Paul's web presence and strategy. Paul's seventh CD, A Long Way From Tupelo, was released in the summer of 2007 and it reached #11 in the Americana Music Association's Top 100 Albums of 2008. His next album, Pimps and Preachers, spent the summer and much of the fall of 2010 in the AMA's Top 10. Then came an album of cover songs, What The Hell Is Goin' On?, which debuted at #83 in Billboard's Top 200. 2014 saw the release of Too Blessed To Be Stressed in July. It spent the rest of the year in the Top 5 on the AMA's radio airplay chart and placed 15th on their end-of-year Top 100 list. In 2018, Paul Thorn released Don't Let The Devil Ride, an album of gospel songs featuring the Blind Boys Of Alabama, The McCrary Sisters, and the Preservation Hall Jazz Band horns. Click here for more Paul Thorn.
Bill has relocated back to his hometown of Montgomery, Alabama and he is excited to be embarking on a brand new creative endeavor with Bama Sound.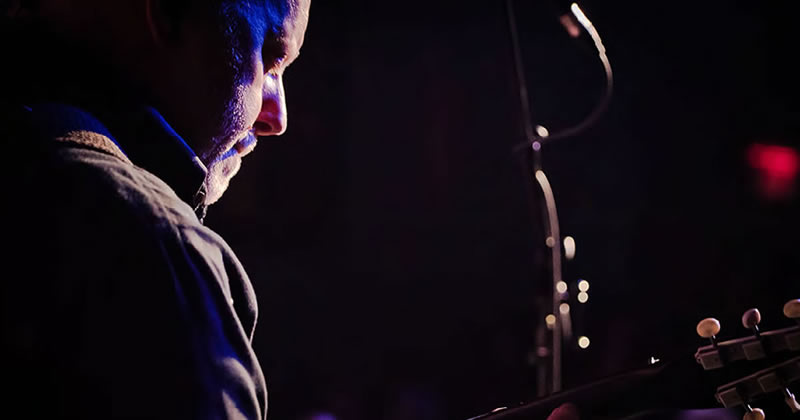 << PreviousNext >>